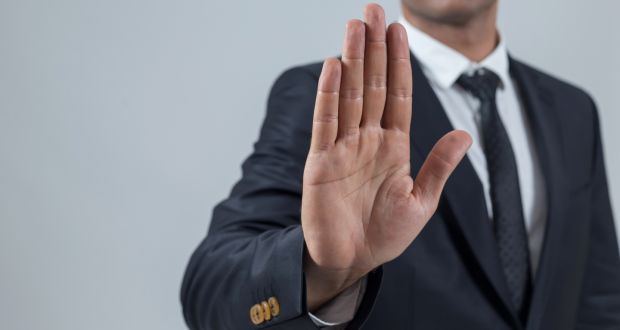 Having visitors to your home is always associated with a joyous occasion. However there are some guest who are definitely not invited to share your cherished space with you.
Some are those little intruders who appear from nowhere and take up permanent residency in your home. They take many different forms and shapes, there needs and effects also differ. We are talking about house hold pests. At Taylor Movers we have partnered with Roan Services to help you address the issue of Pest Control.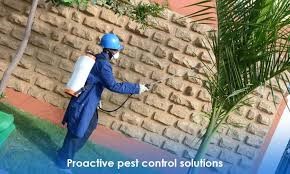 Pest control services is the action of taking care of the unwanted and nuisance pests, e.g.coach roaches, bedbugs, mosquitoes, rats/mice and termite. Normally the pests are mostly found in homes, apartments, offices, factories, hotels, restaurants, hospitals etc.
It is important to eradicate pests because they causes sickness like diarrhea, allergies and may trigger some other illnesses such as asthma.
Early detection and treatment is the key to proper pest control management. This means getting a home assessment from the experts at Roan Services at least every 6 months. If you are thinking of Moving, before you call Taylor Movers you may choose to get the current home and new home checked. This way you don't move with any of those unwanted guest or find yourself moving your family into their home. Home inspection services are free from Roan Services.
The home inspection does not require you to get out of the house for the whole day. The time it takes to inspect a home depends on the size of the home and the size of the yard. This can range from 30 minutes to 3 hours.
Once the inspection is done, Roan Services will give you a report showing the findings or our inspector. This will also include the treatment solution that would be best for your home.
For interior pests such as couch roaches the treatment may require application of the treatment gel that can be done while you are doing your house chores. Other pests can be treated with a spray which only requires you to be outside for only 2 hours.
For outdoor treatment such as against mosquitoes and termites the same fast and convenient approach is deployed.
Motorblowing machines are used on flowerbeds and trees which clears the mosquitoes. Termites are notorious for causing damage to both your lawn and even the structure of your home. This can result in expensive repairs if the termites are left to continue growing their colony. Our favored treatment option is carried out by filling up the termite holes with termicide to clear the termite colony.
For property treatment against termites we drill holes along the load bearing walls of the building and termicide is injected into these holes. We then cover the hole to its original color this way no one can tell whether treatment was ever done.
For termite treatment we give a warranty of 10 years with yearly routine checkup. If any infestation is noted the treatment will be redone with no extra cost.
We use approved chemicals passed by pest control board of Kenya and we also they are eco-friendly.
We look forward to ensuring only the guests you want to visit are those that come to your home.
Get in touch with Roan Services for the best solution for any pest seen or for an inspection to ensure that those that may be hiding are found and dealt with.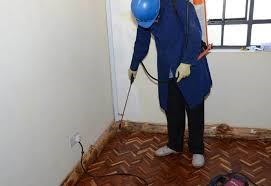 Rose Kiriba 0720733828