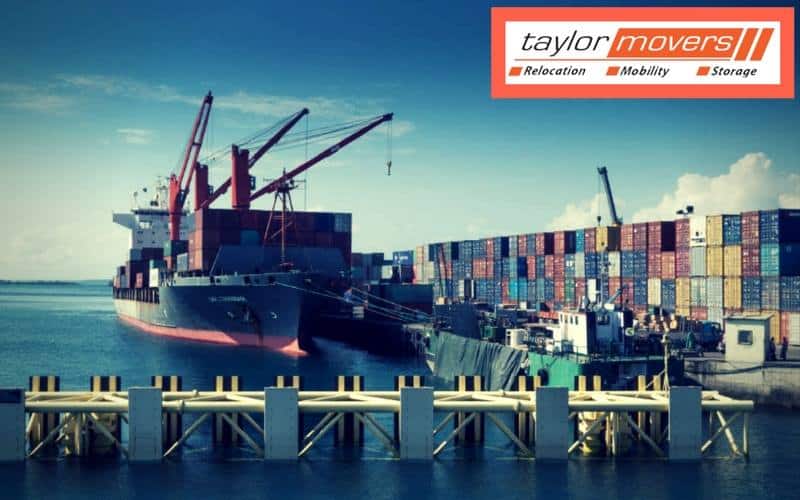 Kenya, which is also known as the Republic of Kenya, is made up of one of the most diverse ethnic groups and tribes. The country comprises of a strong sense of national pride. We welcome you to the official website of Taylor Movers, the best Kenyan mover and packer company. We specialize in offering the complete range of both household and commercial packing and moving services. Our customized packing and moving services will fill all your shifting requirements. The primary objective of Taylor Movers is to offer the best in class professional services for home shifting/relocation, corporate shifting, office moving, staff relocation and storage services. The services are not the only factor which makes us the best Kenyan mover and packer company. The main reason for our popularity is reliability, cost-effectiveness, prompt response and all time availability for our clients.
Whether you are in need of a short distance and light shifting relocation or you need a complete relocation from one state to another, being the best Kenyan mover and packer company, we have got it covered for you. Taylor Movers have got a very strong professional team which offers the highest competency required for delivering excellence for our clientele. Each and every staff of Taylor Movers is well trained and they are recruited after rigorous background checks to make sure that we have the best men to offer packing and relocation services to our clients. We have got superior equipment and packaging technology to make sure that your personal goods are not only shifted in style but they are also handled with utmost care.
What Makes Us One of the Best Kenyan Mover and Packer Company?
Like we mentioned before, we not only focus on offering perfect services but we also offer value-added services to our customers. We understand that shifting to a new country can be overwhelming and this is why we look to make your transition as easy and smooth as possible. We have got international consultants who have the power and the ability to manage the relocations right from the start to the end. Our customer care consultants are highly experienced to deal with any queries, requirements, and concerns about your entire process of shifting.
Starting from the item tracking to offering status reports throughout the relocation, Taylor Movers will offer you update of every step of the relocation procedure. Our ability to comprehend and satisfy the exact needs of our customers makes us the best Kenyan mover and packer company. We make sure that our customers don't have to wonder where their valuables are and when are your valuable articles going to arrive. When you are opting for the best Kenyan mover and packer company like Taylor Movers, you will know about your belongings at all times.
Safest Shipping of Your Articles
This is yet another factor which makes us the best Kenyan movers and packers company. The training offered by Taylor Movers team proudly makes sure that all our clients' assets are completely safe during, interstate, international and even the local relocation. We have got the experience in protecting and maintaining the condition of the furniture pieces, glassware, fine art pieces or any other high valued articles or fragile ones. Being the best Kenyan movers and packers we ensure our client's articles are protected by high-grade packaging materials. When it comes to local or international shipping, Taylor Movers is a name you can trust. We have been an active member of this shipping and relocation industry for a long period of time. Our extensive global network makes us the number one Kenyan mover and packer company.
Specialized Equipment for Handling Your Valuables
Specialized equipment and gadgets are the most important articles of home or corporate shifting and relocation. We have already mentioned before that we have the perfect packaging materials for the short distance relocations. Being the best Kenyan mover and packer company, we also have the right equipment for long distance relocations as well. We have got technically advanced gadgets with features like climate control and generator-powered equipment for cryogenic shipments. We have got a comprehensive line of freight load trucking solutions for offering relocation in both international and domestic markets.
As the top Kenyan mover and packer company, we have got a great network of both international and domestic network which allows us in managing regional and international truck shipments in and out. Another important feature that makes us the best Kenyan mover and packer company is we have got the most cost-effective truckload, less than truckload and flatbed service throughout East Africa. Once you select our relocation services, we also offer you with drayage and truck service from ports to your scheduled international destination in 180 countries and more.
Freight Forwarding, International Shipping, and Secure Storage
We have got a global network of air, ground and ocean freight services for catering to all our customer's regional and international shipping needs. Our transportation experts will help you in planning and manage all your cargo from one dock to another one. Our international team will offer all the clients with customs brokerage and document management services to make sure that the cargo reaches the destination on-time without any delay.
Another important feature which makes us the top Kenyan mover and packer company is we have got the most secure, affordable and flexible storage option. You will be able to store your valuables for weeks or months as long as you want. Even if you want to store your shifting articles for a short period of time or hourly basis, we have got provision for that too. We offer you with the best in a class storage facility and moving options in every country. If you are looking for a secure storage company while relocation, you can call us anytime. Our customer care executives are available for contact 24*7. If you are in need of urgent storage services or relocation services, we can offer both of them according to your personalized location and time.
Taylor Movers have well maintained and secure warehouses through East Africa which offers both storages in service (SIT) and long-term storage. The warehouses are checked on a regular basis to make sure that they meet the high standards of safety, cleanliness, and security. A unique feature of Taylor Movers is we offer storage and moving overseas along with our international license partners. Anywhere you go with us, you can rest assured that your goods are completely safe and when you need your goods, we can deliver them immediately.
Our Commercial Relocation Features
We are proud to offer a complete service package to our clients. Our experienced project managers will be in touch with you throughout the complete process so that there are no disruptions in the business operations. Every client is important to us and the size of the project is not important. We thrive to fulfill all the unique needs of each and every client through our cross-border network and Furniture, Equipment and Fittings (FE&F) resources. Being the best Kenyan mover and packer company we have got a reputation for high-level project management. Our experienced professionals can oversee multiple projects and offer the best quality services. You can rest assured that the project manager and our team will deliver your valuable items within the agreed timeline and budget.
Are You Looking For a Quote? We Are Right Here
Being the best Kenyan mover and packer company, we have the top-notch team of cargo experts who will help you with any queries you have. If you want to discuss in details about your logistics requirement, we are always available for you. We study the relocation necessities of every single client and offer you with the best plan for relocation and shifting. Are you looking for a quote for your relocation needs? Contact us now to get the best possible quotes which not only fit your budget but it will also save you a considerable amount of money.
We are the best Kenyan mover and packer company and this is why we focus on the long-term goals of our clients to meet with their required business logistics. We have our professional supply chain management experts for designing the perfect logistic process for every client to align your business and relocation needs perfectly. It doesn't matter whether it is one-time delivery or whether you are looking for a long time commercial shifting and relocation service, we make sure that you get the best services at the most economical price.
It is imperative that you opt for the authorized Kenyan mover and packer company if you need shifting and relocation services. You might see a lot of packer and mover companies which are not certified or authentic. Being a genuinely certified Kenyan mover and packer company, it is our duty to make you aware about uncertified companies. Taylor Movers is the leading and full service moving company and we specialize a full range of commercial and household services. Our services are completely customized to fit the particular moving needs of all our clients. Once you contact Taylor Movers, we will assign our experienced professionals, moving crews and moving equipment to assure stress-free shifting for every single client.