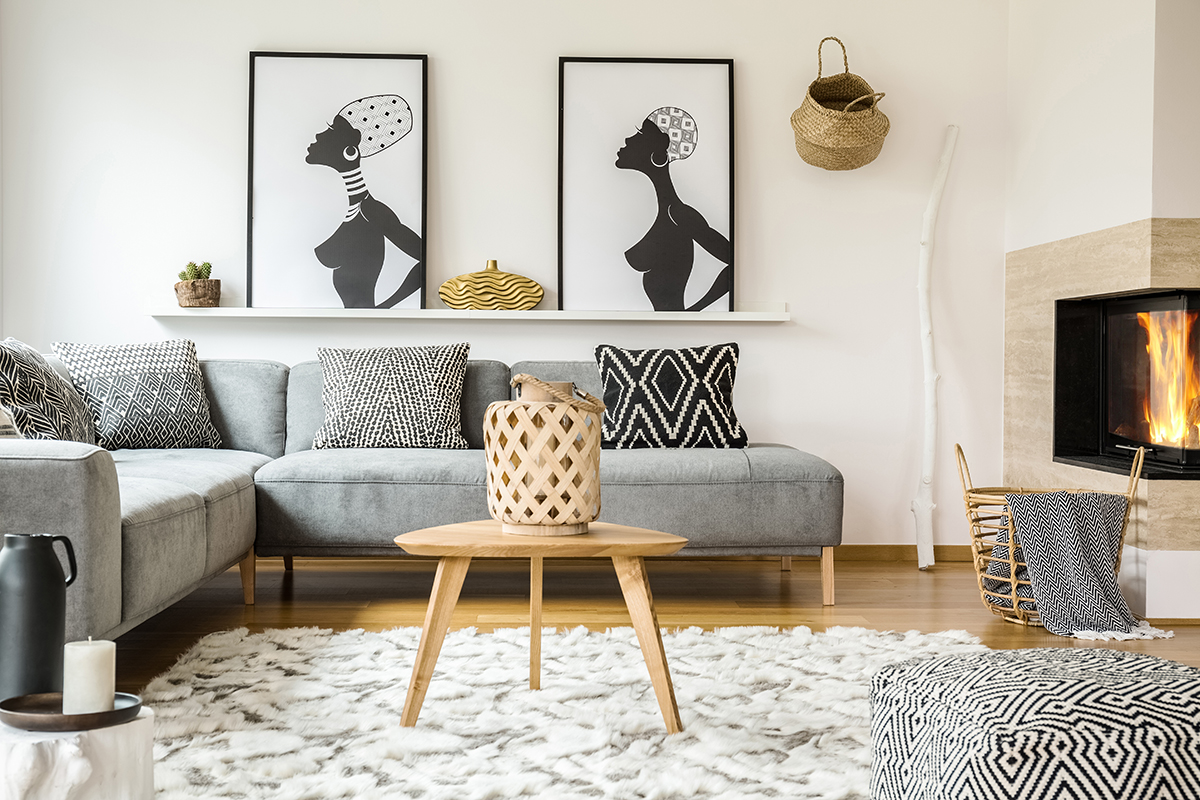 Everyone wants their home to look amazing and beautiful, to be appealing to not only their eyes but even for visitors. The living room is a room where we sit down the most, either by ourselves to relax or have a chat with friends and family. It should express comfort in a fancy way and accessories do this. Well its easier said than done, here are some tips that can help you accessorize your living room for both comfort with a touch of your personality.
Get creative with a theme
First things first, you have to mark up a theme that you want for your living room. Themes vary from contemporary, modern, African, cabin, Mediterranean, vintage etc. all the themes represent different things and accessories help you put the point across. If you have already bought your furniture, it is easy to add a touch of what you want in your living room through accessories. For example, African themes you can use earth colours, buy African items, a fancy African drum or use African print covers in your cushions and covers. Themes help you build the foundation of what you will need when decorating.
Pop some color
Also get a color scheme for the living room. Maybe warm colors like orange, red, yellow etc. or go the cool way with blue, green etc. Your personality can help with this. What are your favorite colors and do they go together?  This can be incorporated with your theme and matching it up to tailor it to what you want.
Centre it creatively
Having a centerpiece like a sofa and sofa table, bookshelf, fire place etc. it depends on what you have and what you want. It helps you avoid a clutter effect in the room. Your able to have well placed small pieces and complement the look. Grouping items together to create a fancy feel around the room.
Show your attitude with some ornaments
Having ornaments placed strategically in the room. This include paintings, photos, accent clocks and mirrors, ornaments, carvings, plants etc. they assist in telling the story and complement the theme of the room i.e. An African theme, one could use a painting of an Africa, African mask, African beaded ornaments and carvings while still keeping in mind of what you have.
Rug it up and Pile it up
Rugs are getting more and more a necessity in any room and in the living room it creates a warm feeling to the room. Pillows add comfort, might as well help pop the color on the sofa.
Don't forget to have fun, let the creative in you show.