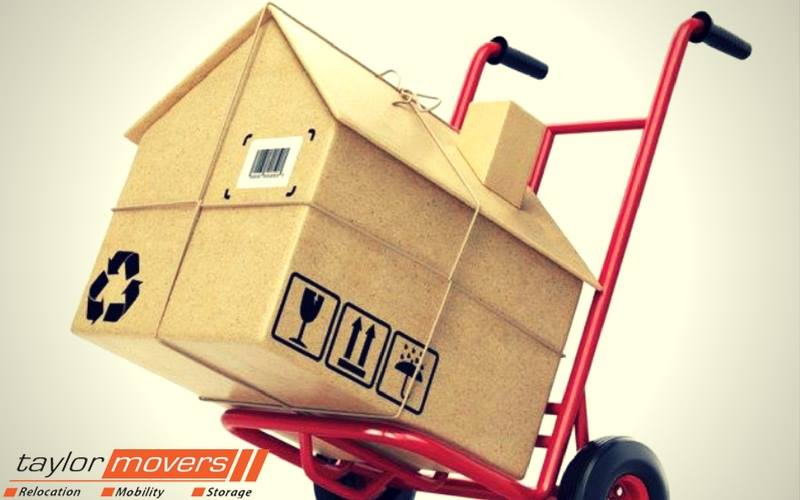 The global economic system is expanding every day and it is gradually becoming more and more interconnected with passing time. This is exactly why; international relocation has become a very common practice. A global relocation can be really beneficial for corporate giants. But this process of relocation (both local and international) is tedious and time-consuming. Herein lays the importance of experienced relocation companies in Kenya.
Being one of the best movers and packers in the industry, Taylor Movers thrives to release you from any stress associated with the relocation services. In recent years, Kenya has attracted different multinational corporations, especially to the capital city Nairobi. Being an important destination for international assignees, you need to opt for professional relocation companies in Kenya. Professional movers and packers will take into consideration about the security, housing, goods shipping and also keep in mind the cultural differences.
Importance of Professional Relocation Companies in Kenya
As we mentioned before, it is not really easy to relocate without taking a professional help. There are a lot of reasons why you need to contact with professional relocation services in Kenya.
Detailed Surveillance: Professional relocation services in Kenya will always keep in mind about the intricate details about the needs of the customers and take every possible measure for your relocation. The company will offer you details about the route map, the estimated time frame and budget, the security of the valuables (however small it may be) belonging to the customers, unpacking the valuables once it reaches your desired location and other value-added services. Every company will not offer you all these facilities and other value-added services. But Taylor Movers is one of the best relocation companies in Kenya offering the most compelling services.
Experienced Professionals: This is another important feature of the professional relocation companies in Kenya. If you opt for a professional service, you get the most experienced, trained and skilled personnel for loading and unloading all your essentials with utmost care. The trained workers of professional relocation companies will have all the necessary equipment, gadgets, and transportation facilities to carry and deliver all your valuables to the new location. Apart from this, the renowned relocation companies in Kenya also conduct a background check for all the mover and packer employees they recruit in their team.
Available 24×7: When you are contacting with relocation companies in Kenya, you would definitely want someone to coordinate with you about the transportation process during shifting. This is exactly what a professional packers and movers company will do. The customer care executives from professional relocation companies in Kenya will always be in touch with you about the delivery details whenever you contact them.
Affordability and Transparency: This is yet another important feature of professional relocation companies in Kenya. A well-established movers and packers organization believes in customer loyalty, hence they offer a very reasonable and affordable price for all their customers. They are transparent about the charges and tax inclusions. You can easily check their real-time reviews to get a thorough understanding of how they served their previous customers. You can rest assured that there are no hidden charges or clauses.
So these are the reasons why it is important to opt for professional relocation companies in Kenya. Now, let us have a look at the challenges faced by relocation companies in Kenya.
Challenges Faced by Relocation Companies in Kenya
Road Safety and Security: Road safety and security of relocation is the primary challenge faced by relocation companies in Kenya, especially for the international shipping. Burglary and terrorist activities are the primary concern of the relocation companies. Being a right-side driving country, it can be challenging for inexperienced drivers too. Apart from road safety, criminal attacks, and terrorist activities, there is also the risk of poor road conditions.
Shifting to Areas with Limited Infrastructure: Be it local or international shifting, the modes of communication or transportation in Kenya is not always smooth. The reason is the lack of proper infrastructure and poor transportation management. In Kenya, it takes three to four weeks to for air shipments to reach and the sea shipments might take up to three months. Depending on the cargo's origin, this is a major challenge faced by the relocation companies in Kenya. The assignees have to make sure that the travel time, relocation start dates and the routes are formed well in advance. The goods will be cleared only when the immigration department of Kenya has issued a clearance. The procedure might apparently look like just a few steps, but considering the huge number of shipments arriving every day for clearance, it will take quite a long time.
On-road Driving: This is another challenge faced by the relocation companies in Kenya. The bigger vehicles and cargos are the ones worth driving in Kenya. The professional relocation companies in Kenya have to opt for only the bigger cargos and shifting vehicles while relocation. There are two reasons for it. One is, the bigger car they use, the better are the chances of keeping your valuables safe. As we mentioned before, the roads in Kenya are neither smooth enough and nor well constructed to drive luxurious or small cars. The second reason is relocation companies have to consider bulletproof cargos and cars to prevent your valuables from any potential terrorist activities or burglary threats. Getting such kind of cars for relocation is expensive for the relocation companies in Kenya.
Cost of Relocation: Considering all the above-mentioned challenges, it is true that the relocation companies in Kenya have to plan and arrange a lot. This is what makes relocation in Kenya expensive. We cannot really blame the movers and packers for this. The relocation companies have to arrange bigger bulletproof cargos and cars, follow up with clients and customs department regarding the clearance, plan safe routes and schedule the relocation timeframes. All these are tedious and time-consuming jobs. The companies also need manpower for packing and unpacking the goods. Thus, the overall process of relocation is bound to be expensive. Under such circumstances, not all the companies can offer affordable rates to their customers. Taylor Movers has got the sturdy cargos, manpower, and gadgets for loading and unloading the valuables of their clients. And this is exactly the reason why they are able to offer the most affordable rates to their customers.
Household Relocation Challenge: Housing relocation is a major challenge in Kenya. There are a lot of underdeveloped areas in Kenya where the housing standards are not suitable and the choices are also limited. In the developed areas, there are opportunities of efficient household relocation but the pricing in such areas is exorbitant. Apart from making a satisfactory living arrangement, the relocation organization also needs to comply with the laws and regulations which can impede the business growth sometimes.
Cyber Security Issues: Every month, more than 3000 cyber crimes are reported in Kenya. Since the relocation companies in Kenya have a database of clients with their complete personal profile, it is important for the movers and packers to keep the identities of their clients safe and secured. In a surge of cybercrimes taking place throughout Kenya, it is a major challenge for the packers and movers companies to protect their clients from potential cyber theft.
Preventive Measures Adopted by Relocation Companies in Kenya
Now that we are wary of the potential challenges faced by the relocation companies in Kenya, here are a few preventive measures they adopt to deal with the unforeseen circumstances.
Gathering All Relevant Information: A global relocation company needs to gather all necessary (and possible) information and documents needed for an easy move. A professional packer and mover organization like Taylor Movers handles everything and this is why they focus on training and adapting to the unfamiliar environment. This is an effective process and allows productive acclimation in the new workplace.
Business Expansion: A lot of professional relocation companies in Kenya relocate a part of their operations in other countries for business expansion, cost reduction and developing new clients. This helps the organization to reduce costs and oversee international relocation business without interruption. This is a very practical method adopted by relocation companies to run the business effectively both at home and at other locations as well.
Liaising with the Customs Department: Having a good network is a sign of a well-established professional relocation company. We already mentioned earlier that clearing customs and immigration department is a tedious job for the relocation companies. Professional shifting companies like Taylor Movers have relationship managers who are well-connected and coordinate with customs department to smoothen the process of relocation.
Hiring Experienced Cyber Security Professionals: By hiring cyber security experts, the relocation companies in Kenya can prevent cyber crimes against their clients. You can rest assured with your complete personal profile if you opt for Taylor Movers because they have got the most renowned cyber security experts to prevent their client database from any cyber crimes.
Whether it is a local or international relocation, it is a complicated process which involves a lot of hard work, training and experienced on-field experts with vehicles. If you are looking for the right professional relocation company contact Taylor Movers now. You can rest assured that the complete shifting process will be snag free and save a lot of money, effort, and stress.