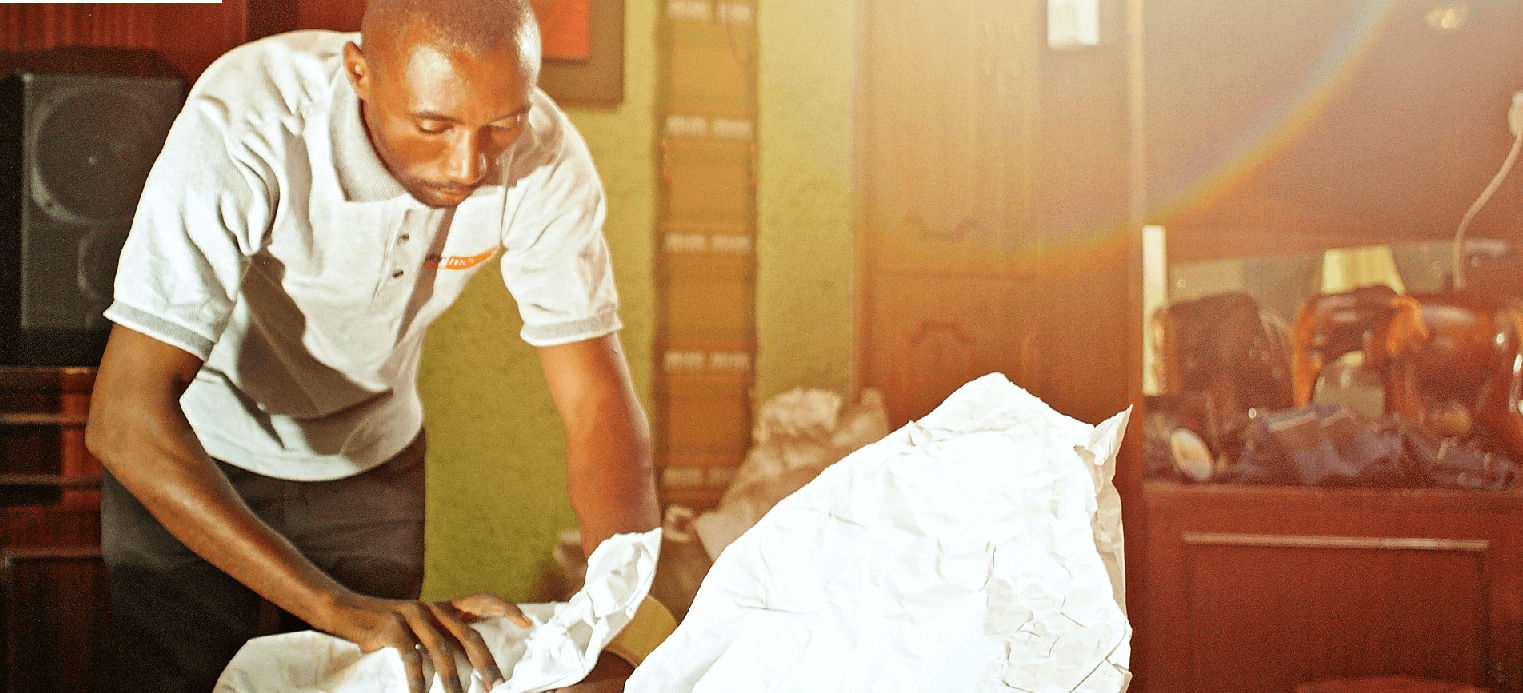 When people decide to move, one of the biggest challenges is packing up the household. Whether you've lived somewhere for three years or 30 years, chances are good you didn't realize you had so much stuff.
While some people opt to hire professional movers, others are more the do-it-yourself type. If that's the case, here are some tips on being a successful do-it-yourself packer, from those of us who have made a career of packing and moving households.
DIY moving supplies
Like any DIY project, you first need to get your supplies:
Boxes, of course. Make sure the box either has a lid or flaps that can be sealed. Get various sizes, such as wardrobe boxes for clothes, dish-pack boxes (those with individual dividers), mattress and mirror boxes.
Heavy-duty packaging tape. This is not a job for ordinary scotch or masking tape.
Packing materials, including newsprint, brown packaging paper and bubble wrap.
Plastic bags (to store small pieces and parts)
Labelling supplies, including a thick marker to label the box with the room it goes to, and also a notebook to keep track of which contents are packed in each box.
RELATED: Moving Supplies
Pack room by room
Packing can feel like an overwhelming task, so, break it into small, manageable parts. Packing room by room makes unpacking easier, too. As you fill the boxes, keep in mind that boxes will be stacked in the moving van, so don't overstuff, as a bulging box easily can topple over and cause all kinds of havoc.
Packing clothing and wardrobe items
The easiest way to move clothes is by leaving them on hangers and placing them inside wardrobe cartons. This makes unpacking really easy, too. Ask your mover if it's OK to leave folded clothing in dresser drawers. Some movers will use a stretch wrap to protect furniture, which will secure the drawers.
Don't cut corners when packing breakables
Packing the kitchen can be the most tedious work of all. In order to protect your dishes wrap each piece individually, similar to the way you'd wrap a gift. You can then bundle three to five pieces, such as five plates or three bowls, and wrap more paper around the entire bundle. Place the items in the box so dishes are on their sides. Dishes packed flat are more prone to chips and breaks.
Glasses and stemware also should be wrapped individually, and placed at the top of the box, rim side down. Use heavy brown packaging paper to wrap picture frames and art. Large mirrors and art should be placed in specialty mirror boxes. If you don't have original boxes for your flat screen TVs, mirror cartons often are a great fit. Wrap smaller appliances in paper and bubble wrap, then secure them in boxes only slightly larger than the item.
Keep all boxes to 20 kgs or less
Just because you can fit your entire library in a huge box doesn't mean it's a good idea. Actually, heavy items should go in smaller boxes, and no box should be more than 20 kgs, as it's not only harder to move, but it's likely to bottom out.
Designate in/out boxes
Because the last box loaded will be the first unloaded, pack a couple of boxes for items that you'll need right away, such as toiletries, towels, dinner plates and eating utensils. It's also good to have one box for all the small parts. As you disassemble furniture and electronics, keep the loose parts – such as screws, cables and remotes – in plastic bags, labeled, so you know which cables and which screws go with which items.