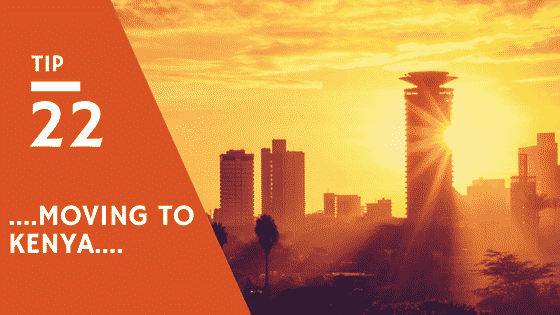 MOVING TO KENYA
Kenya is a country that boasts of beautiful sandy beaches, a cosmopolitan capital, amazing wildlife and a very rich multicultural background. Nairobi as its epicenter once known as the" city in the sun", a vibrant city of over 3million people with a projected growth of 6.9% is a hub of activity which caters to any interest imaginable. Bumming with pubs, hotels, restaurants and a variety of many outdoor activities. It's no wonder the increasing rate of expat community is growing by day with slot of open opportunities to work and stay. A country which captures one when you arrive and can never leave you.
Before you wish to jump and start packing your bags, there are a few things you need to consider and how to get ready to move in Kenya, because it's a huge learning curve which involves a lot of adjustments on embracing the different cultural differences .In any case ,you need someone to help with moving to Kenya or just a move inside Kenya, we at Taylor movers East Africa can handle everything, from packing, to loading, to moving everything and unpacking is also a thing we do and help to make the whole process easier for you.
Are you eligible to move to Kenya
So many people don't realize that Kenya has some specific requirements when it comes to moving to its country either as an immigrant or citizen, the immigration department is strict, unless one is sponsored by a company.
Moving around efficiently
Nairobi as its capital has many people who own cars, but there are other means like "Matatus"they are vans and are affordable ranging from $0.2(ksh.20) to $1(ksh.100).The other means is the motorbikes which are good for evading traffic and short distances, they range from $0.8(ksh.80) to $5(ksh.500) depending on the distance to be covered. Lastly is the taxis which are most expensive and better for longer distances and its advised to use the company owned taxis for security reasons.
One has to master on how to avoid the traffic, between 7am-9am the roads are very congested, the only way to avoid this is wake up early for work.Between,5pm-6pm the same traffic is crazy, the only way is leave before 5pm or stay till late to avoid the crazy traffic.
Living Standards
When deciding on which school to take your child in Kenya it is very important to define which part of Nairobi you are going to live because this will largely determine ones social circle and also where exactly in the part of the world you come from. There are schools that offer European Systems like German, French and British.
About picking where to stay ,this will vary according to personal choice ,if you would want to make yourself at home ,the real estate market in Kenya is booming so one an get one of the luxurious furnished apartments from Kshs.90,000,if this is pricy there are available apartments in areas like Westlands, Kilimani, kileleshwa and Lavington,which have rental apartments from $550(ksh.55,000).Furthermore ,one could live on a house budget of $250(25,000),in estates like donholm, buruburu, komarock.
On outdoors activities,there are great options on the eating joints from Thai, indian, Mexican, chinese with a variety of international franchises for example; KFC, Coldstone, Subway and Domino. If you are craving for Kenyan cuisine there is KOSEWE.
Lastly , join one of the many country club, they are not too expensive, they will be one of the best ways to make friends and mostly in the expat community.
If you have all of the above covered then its good to get into the next plane to Kenya and enjoy the experience. It is a very fantastic country, where sundown's are a way of life, where there are various meanings to word like "JUA KALI",where your sense of humor will increase ten fold, having a work life balance really is possible and even start referring to yourself as Kenyan regardless what your passport says.