Moving to a new neighborhood is always challenging and there are lots of things in and around to take in.
One of them is the issue of security, so we decided we could help.
Taylor Movers Kenya has more than 10 year experience in helping people move combined with the 10 year experience of Soli Kiluta the CEO of Cavalier International, a security firm based here in Nairobi, we came up with these security tips.
Safety & Security Checklist when Relocating: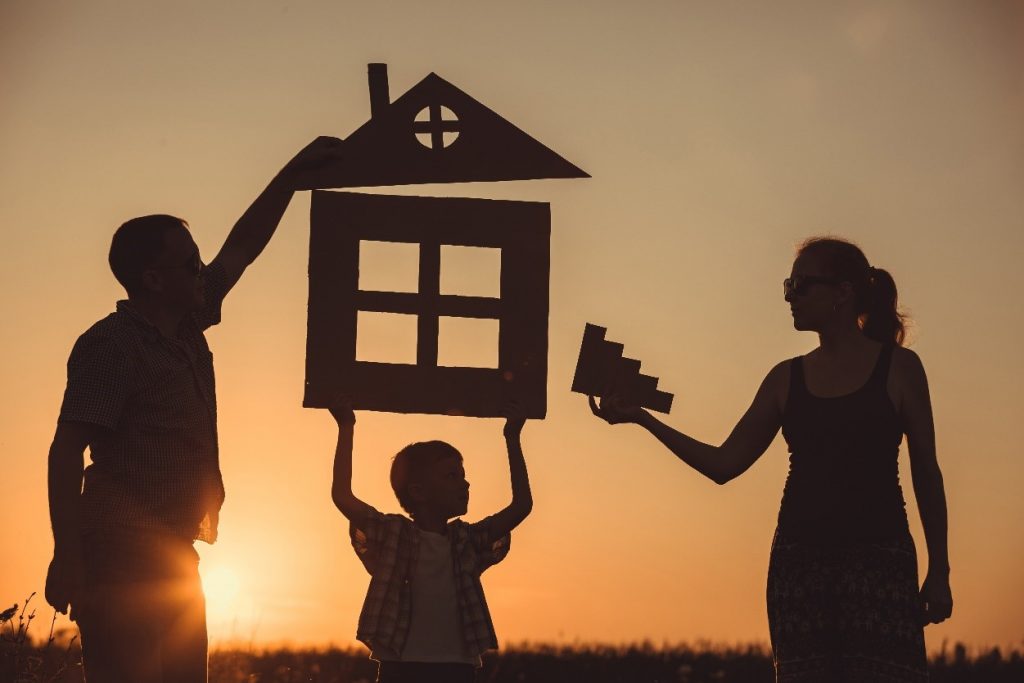 When relocating, here are some things to consider to ensure your security:
A) Prior to the Move
Do your homework. Before you move into that dream home, do some research about the area. This information may be easier to get than most people realize. By befriend any of the following you will get to know about any security, noise, service or other concerns of the neighborhood.  When you have found the house you want to move into talk to any of the following to assist you know your neighbor hood before you move in. Talk to the caretaker, askari, previous tenants agent, previous tenant if possible, local police post. These are just some of the few people who have an invaluable insite into the new neighborhood.

Before you move document all aspects of your new and old house. Take pictures of the all areas this way you will have documented the original house and the final house. This will help you to confirm a number of things later such as damages etc. This is especially for the new house you are moving into, once you do this and save the pictures to your email/cloud when you choose to move out of that new house you will have the condition of the house when you moved in. Reduces disputes between you and the land lord of the new or existing house.

Before you move you need to know if there is a security feature missing from the house such as door locks, burglar proofing, razor wire or electric fence, alarms, access control etc. Before you sign the lease is the best time to request the land lord to ensure these items are added to the house before you sign on the dotted line.

Before moving to any house in Kenya you need to know if there are any damages or safety concerns. If there are any loose or exposed wires, leaking pipes or plumbing. Inspect the home and ensure this is not an issue, in the event it is an issue ask the land lord to fix them prior to signing a lease.

Moving in Kenya to a building with an elevator, ensure that the management of the building gives you express permission to utilize the lift prior to the move date.

Prepare your family prior to the move date, ensure that they have located and secured all valuable items prior to the move this includes but is not limited to cash, jewelry, certificates, titles, micro electronics (phones, cameras, laptops, projectors). To avoid loosing any of this during the move we strongly recommend that these items are kept in the custody of the home owner through out the moving exercise.

Inform all domestic staff to be present throughout the move to direct and assist throughout the move process. While moving many homes in Nairobi Kenya domestic staff have a very good idea of what the contents of the home. They are very helpful in ensuring a successful house move.

Get to know the part of Kenya you are moving to: Before the move date we recommend that you know the following emergency contacts, document them and post them somewhere centrally located in your home:

Local Police Station or Police Post and contact of a senior officer e.g. Officer in Charge of Police Station (OCS).
Nearest emergency health facility.
Several close by ambulance services. It is critical to know more than one as they sometimes get busy, ensure the ones on your list have fully services/functional ambulances. Some ambulance services do not have sufficient medical devices too ensure that they can sustain life as you travel to the hospital.
Local security service provider contacts and the contacts of the head office.
Home owners association contacts and social media groups(mainly whatsapp groups).
Reliable and convenient shopping locations in case of an emergency that restricts movement within your area.
Available public transportation stops and routes.

Finally chose a moving company like Taylor Movers.

Experience & Training: At Taylor we ensure that our movers are well trained and before they are given a chance to handle any of your items they have gotten experience through our Training Academy.
Insurance: At Taylor Movers Kenya we ensure we cover all items we move with an Insurance cover. As carefull as we will be during your move there may be an accident. If this happens we are confident that you will be satisfied by our resolution of this accident though our insurance cover.
Our Materials: At Taylor Movers Kenya we ensure that your items are wrapped with the best quality materials to reduce the chances of any items being damaged through the move process whether your moving from Kilimani to Karen or from Nairobi, Kenya to Brasilia, Brazil. We use world class material during our packing process. Each item is individually packed and wrapped by our experienced packing teams.
B) During the Move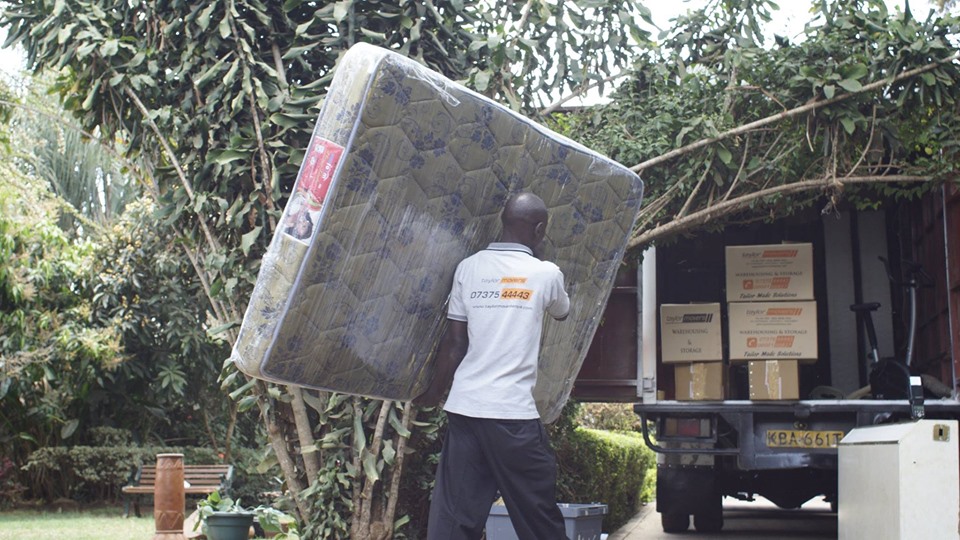 Ensure that only the moving crew are present during the move. This is not the time to have alot of friends, fundis or anyone else who is not directly involved in the home move process at either origin or destination houses. This reduces the risk of having an item disappear or even get damaged.

Often when a move is being conducted there may be work taking place at the origin and at the destination. Because of this it is always a good idea to have at least two people from your home present so this way there is one person at origin and one at destination.

Keep all valuables such as cash, jewelry, certificates, titles, micro electronics (phones, cameras, laptops, projectors) in your possession at all times. The movers will not take your items but during the transition it is very easy to misplace these items. Keep them locked in a place where only you have access.

Allow the moving experts to work freely. When Taylor Movers Kenya sends  a team to execute your move, they are experts at moving all kinds of items from precious artworks, pianos, safes, crystal, fine china, vases etc.  Once you show the team you have confidence in there expertise they will be more determined to do their best work.

During your move ensure that the kids are in a safe place throughout the move. It is always a good idea to involve them in the move however when it comes to handling the heavy and sensitive items it is best that they leave this to the professionals. If possible have them pack their toys and go to either a neighbors or relatives home for the duration of the move. This will ensure that they move proceeds quickly and that there is no chance of any accidents.

At Taylor Mover we go out of our way to ensure that we think of everything when it comes to moving your home or office. However accidents to do happen. Our teams always have a first aid box with them when they come to execute a move. We also recommend that you have a first aid kit prior to the move. If there is an accident at origin or at destination there will always be a first aid kit to help address the issue.

Benefits of using a moving company is confidentiality. We at Taylor Movers Kenya ensure that we pack and wrap all your items. This is to ensure they are secure during the move but also it ensure that any noisy neighbors or ill willed individuals to not get to know what you have in our home, both at the origin house or the destination house.
C) After the Move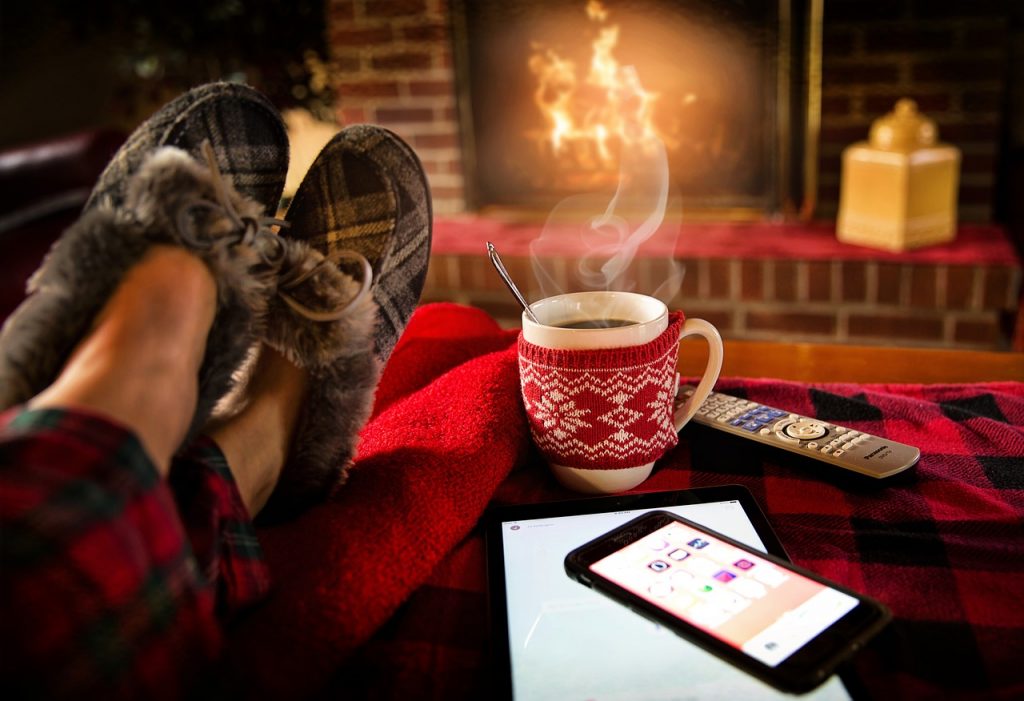 Change your Locks and Padlocks: In most cases we tend to believe we are moving to a safe and secure neighborhood. In our experience we encourage our clients to ensure that they change ALL locks and Padlocks in there new homes on the day of the move. In most cases there may be copies or your keys that you are not aware of. Anyone from the askari or

Use a lock box for keeping your spare keys. Keep the lock box code a closely guarded secret that only a few key people are aware of.

Keep a first aid box, emergency contacts in a public place where everyone in the home can be able to easily access them. Ensure that there is always someone in the home who understands basic first aid or CPR. There are course given by St. Johns ambulance or Nairobi hospital that will allow you to ensure that yourself or your domestic staff can confidently react to an emergency if it occurs. Some domestic staff may state that they have been trained, do not take there word for it, choose to have them take the training afresh.

Security lights & Flash lights. Ensure all Security lights are up and running. In the event a security bulb or the wiring has an issue, address it prior to moving in to the house or as soon as possible after moving.

Gas & Smoke detectors. This is a major security factor that we have found lacking in many homes. These detectors ensure that in the event of a fire or a gas leak you will be notified early enough to respond to the impending danger. Your loved ones safety is very important and we would like to give you the peace of mind to know that if there was any kind of issue, they will be saved in good time.

Make your home a fortress of sorts. Install security equipment to secure your home. This equipment can be the real thing or equipment that looks like the real thing but will act as a deterrent for any one with bad intentions. In this group we include the following:
Controls access to your premises
Know your mover and conceal your contents
Purchase a Security System (Alarm, CCTV)
Get a guard dog
Backup power: There are many solutions on the market these days. We will mention the following:

Backup Generator: these range from a small 5Kva generator to a huge 100Kva generator. We believe a 15-20Kva is more than enough for most homes.

Inverters : These are very convenient and help you avoid the noise most generators cause. There price ranges vary, choose the one that is best for your home.

Solar: As technology advances there are many options when it come to solar. First it is a very environmentally friendly option. Solar may cost you at the onset, but after some time it is a very cost effective way of managing your power needs without relying solely on the power grid.

Internet security: These days it is important to remember that there are multiple aspects of you home that you need to secure. Whether this is your data, privacy or just ensuring your neighbor is not taking advantage your internet service. For most home having a not so easy to break WiFi password is enough to deter most intruders. You may also choose to have a firewall to ensure that if anyone tries to intrude on your network it is not very easy to gain access to it. As time goes by this will be come a very important part of securing you home. As more and more gadgets are connected to the internet, it will be important to start considering how secure your home network is.

Familiarize yourself with the neighborhood & befriend your neighbors. In most cases your neighbors are your first respondents in the even that you are not home. Know them and let them know you. Have there contacts prominently displayed in your home, this way if an emergency occurs they can assist before you get a chance to get home.

Vet your workers and minders