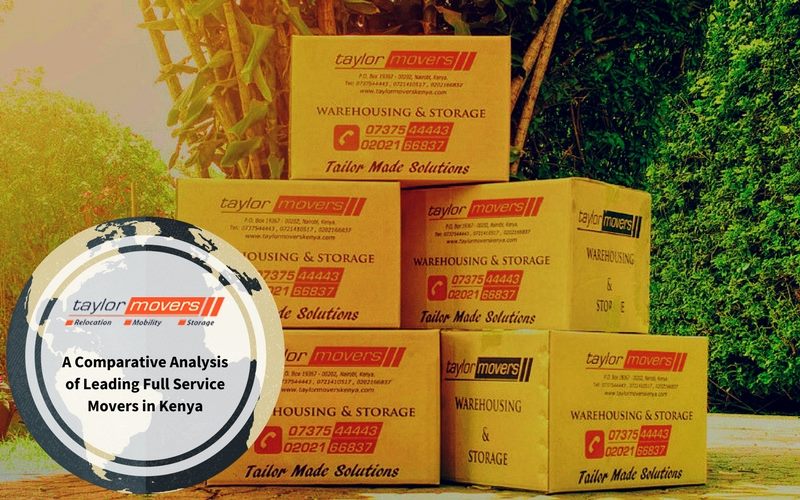 Kenya is undoubtedly one of the best and most gorgeous countries in Africa. A lot of people dream about the tropical weather, enjoying lazy afternoons in the sun with a cold beer in the white sandy beaches while looking into an amazing landscape. These are truly some of the best experiences you can have in Kenya. With the lush plains, stunning weather, awe-inspiring mountain ranges and a coastal region as beautiful as the Caribbean, Kenya will surely blow your mind. The capital city Nairobi is a vibrant one with 3 million people. With an economic growth rate of 6.9% in 2015, Kenya is definitely showing signs of progress and Nairobi is its epicentre.
In the last few years, many relocation organizations have set up their regional headquarters in Kenya, especially in the capital city Nairobi. Kenya is surely one of the best places to relocate, but at the same time, it is not the easiest country to live in. If you plan on relocating to Nairobi for a significant period of time, then you must consider the full service movers in Kenya. It will be a huge learning curve, but you need to embrace the cultural differences. To make your relocation easier, we have brought a comprehensive analysis about what the leading full service movers in Kenya have to say. But before that, let us get a brief idea about how good Kenya is, as a country.
How Good is Kenya as a Relocation Option?
Nairobi has been named as the 'most intelligent city' in Africa. When it comes to infrastructure, Nairobi is among the most developed cities. It has high-speed internet, a forward-moving economy, 24-hour establishments, superb housing and the city is a 24×7 business hub that has got something for everyone.
Kenya has got an amazing wildlife, and that is why the country is known as 'unofficial African Safari Central'. The plains and conservancies of Kenya are home to some of the breath-taking wildlife you will ever see. The best part of this country is, you can opt for beautifully formulated safari packages where you get to see the animals in their natural habitat.
If you plan on relocating to Kenya, it is better to opt for the full service movers. Africans are mostly peace loving and friendly people. But there have been increased security risks in the recent years. So, the professional and full service movers in Kenya will be well accustomed to safety and security issues and prioritize in keeping your valuables safe throughout the relocation process.
The city of Nairobi has a plethora of car owners. A lot of people rely on the public transportation too. You can either choose a bus or you can also opt for the 'matatu' (a minivan). The buses and minivans are the most affordable means of transport in Kenya. The full service movers in Kenya will offer you the best and safest transportation throughout your relocation service.
In any relocation process, mastering the art to avoid traffic is extremely important. Between 7:00 am to 9:00 am in the morning, there is a long trail of slow moving cars in Nairobi. The full service movers in Kenya, are well accustomed to the roads and the peak time for traffic. It won't be a difficult task to avoid a bad start in the mornings while shifting from one place to another.
The cost of living in Kenya will depend on your preferred life. If you prefer a thrifty lifestyle, you can live on as little as Ksh25,000 shillings for a month. For an upper-middle-class single person, the cost of living is around Ksh60,000 shillings for a month. And a luxurious lifestyle costs Ksh200,00 shillings a month.
A Comprehensive Analysis of Full Service Movers in Kenya
A lot of full service movers in Kenya feel that providing transportation during relocation can be a risky job compared to providing transportation for relocation in other countries. There are two primary reasons for such feeling among the leading full service movers in Kenya. First of all, there is no written law and secondly, Kenya doesn't have a self-regulating body like an "Association of Kenyan Movers". Another important factor is necessary to consider in this scenario. Though the relocation industry has become well established in Kenya, still the professional moving category didn't do enough for distinguishing itself as a separate and independent industry with a completely different identity than general transporters.
Thus, numerous leading full service movers in Kenya have a lot of similarities in documentation, procedures, image, and culture which are identical to the general transportation companies. These transportation companies don't hesitate to call themselves as professional movers on their front end (brochures, websites, etc.), but their back office operates in a completely different mode. Their system is not the right one for a modern day moving company. Thus, it is absolutely imperative to carefully select the professional and full service movers in Kenya during any relocation process.
In reality, the full service movers in Kenya take up a lot of risks compared to the transportation companies. The primary objective of the leading full service movers in Kenya is offering timely services with high levels of expertise and reducing the risk. All the moving and relocation service agencies have realized the importance of heavy investments in professional staff recruitment, training, and moving the resources and equipment. Compared to start-up relocation and moving agencies, the leading and well-established relocation companies have shifted their attention in offering 'move insurance'. At present, the companies are also offering 'Goods in Transit Insurance' and 'Marine Insurance'. Apart from road accidents, there can be other damages and losses related to moving which can happen because of poor handling, planning, and packing. With these insurances, the leading relocation companies have already started avoiding the above-mentioned losses.
In major economies, moving and relocation is an extremely well-regulated industry that has written laws. These laws guide the minimum responsibilities and duties of relocation companies. Even the moving companies are provided with licenses. With the improvement in economic condition in the last decade, Kenya is gradually moving towards being a '1st World Country'. The strong industry associations have enabled the leading full service movers in Kenya to offer top-class services to their clients and enhance the name of the industry. Though Kenya faced an economic drawback in 2016 with a growth rate of 5.5%, it is projected to increase at a constant rate to 5.8% in 2018 and 6.1% in 2019. The leading full service movers in Kenya will have a lot of business opportunities to explore. This will help in enhancing the standards, create an order and establish the relocation services as an independent and dominant industry in Kenya.
Initially, it was difficult for the full service movers in Kenya to gain the trust of people with their relocation services, especially if it is corporate relocation. The major concern was the safety of their valuables during the process. It was the top-notch relocation companies like Taylor Movers that assured clients by offering absolutely flawless relocation and moving services and established a strong foothold in this industry in Kenya. At present, you will find a lot of full service movers in Kenya, which reflects the growth of the relocation industry. Till now, Taylor Movers have proved to be the most experienced and effective one. Once you check out their services page, you will get to know why is Taylor Movers the best Kenyan mover and packer company.
Remember These Factors for a Smooth Relocation to Kenya
As we mentioned above, Kenyans are very friendly people, so if you are planning to relocate to Kenya, all you have to do is make a slight effort to know people and they will immediately take you in. If you feel like a new entrant, just go out and do the things that you enjoy doing.
Nairobi may not be a perfect city, but it is wonderfully modern. The supply of water, electricity, the internet is pretty fast and steady. With the superhighways, highways, and flyovers, Nairobi is a well-connected city which offers smooth local and international relocation.
There is no language barrier in Kenya. Almost everyone speaks English fluently. So, you can make yourself at home. Speaking of home, the real estate market has flourished significantly in Kenya where you can get readily available apartments ranging from Ksh90,000 to Ksh300,000.
When you are selecting full service movers in Kenya, don't forget to check the licenses and insurances offered by the relocation companies. This will ensure that you are contacting a genuine company for all your relocation requirements.
Check for the reviews and testimonials from previous customers of full service movers in Kenya. This will offer you a clear insight into any hidden charges and the quality of services offered by the relocation companies in Kenya.
Whether you choose to work in Kenya, set up a business or just come to take a tour, this country has got a lot to offer. If you are moving to Kenya, the best relocation company to contact is Taylor Movers. You will be provided with sufficient amount of storage to keep your belongings safe throughout the relocation.